Nina Bergsten moved from Stockholm to Malmo lured south for a sales job at a fashion company in Copenhagen and finding a home is tale of luck.
The old lady who lived here liked me and my boyfriend and thought we were such a nice couple together. She trusted that we would take care of her home, so we have been there for a good price. Otherwise we probably could not afford. " As a bonus, there is also a little Skåne architectural history.
The apartment was owned and designed by the architect Harald Boklund, whose works were influenced by Neo-Renaissance, Art Nouveau and National Romanticism.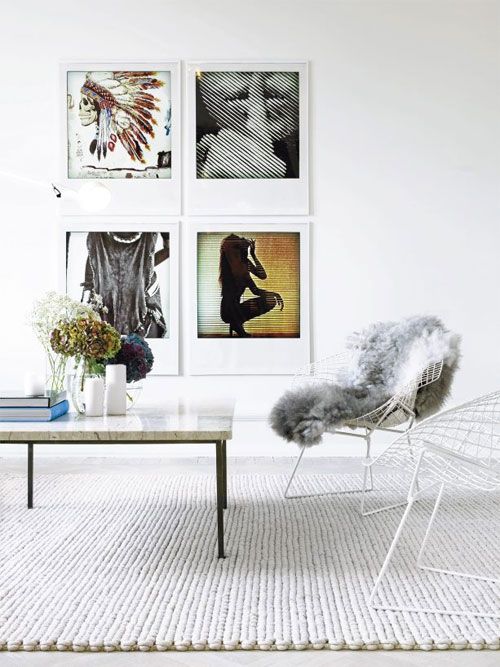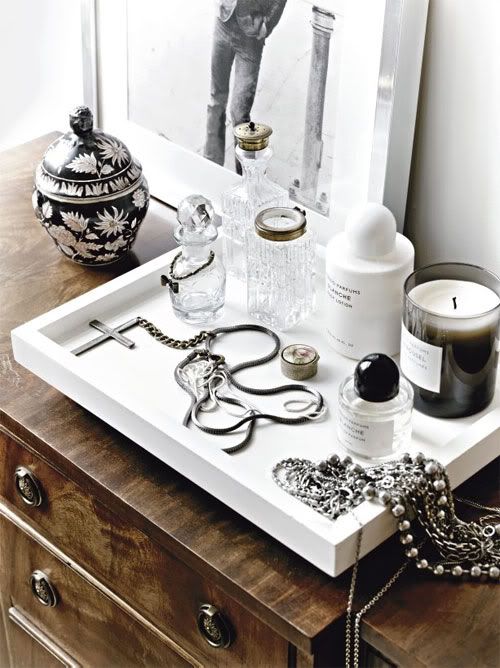 The apartment's very first owner was in fact Malmo profile and the architect Harald Boklund who also was the one who designed the whole house on the Great Nygatan at the end of the 1800s, a time when Swedish craftsmanship came with stucco, plaster angels, painted ceilings and hand-made ​​brick, a tenderness and care as is cutting through time – although there are architectural features that are not always appreciated.
Interior design has always been Nina's passion. There is a wonderfully crazy story about Nina visiting  the fantastic antique and vintage market Clignancourt in Paris, secondhand heaven for thousands of bargain hunters from all over the world. Among the bustling shops and fast-talking French salesmen in the vast market area in Clignancourt so she stopped suddenly with a pounding heart, struck by a startling and very heavy love. In front of her gleamed an enormous antique mirror, nearly two feet tall and almost as wide. After a few minutes of frenetic haggling, she found out to be owners of 60 kg old glass …
"It was only then I started thinking about how I would get it from there, not just from the market but home to Sweden. I am one of those people who obviously have no impulse control, "says Nina with an amused laugh.
{Images by photographer David Johansson, via Residence and Design Traveller}